Code On Time apps with TouchUI allow the user to switch between over 35 themes.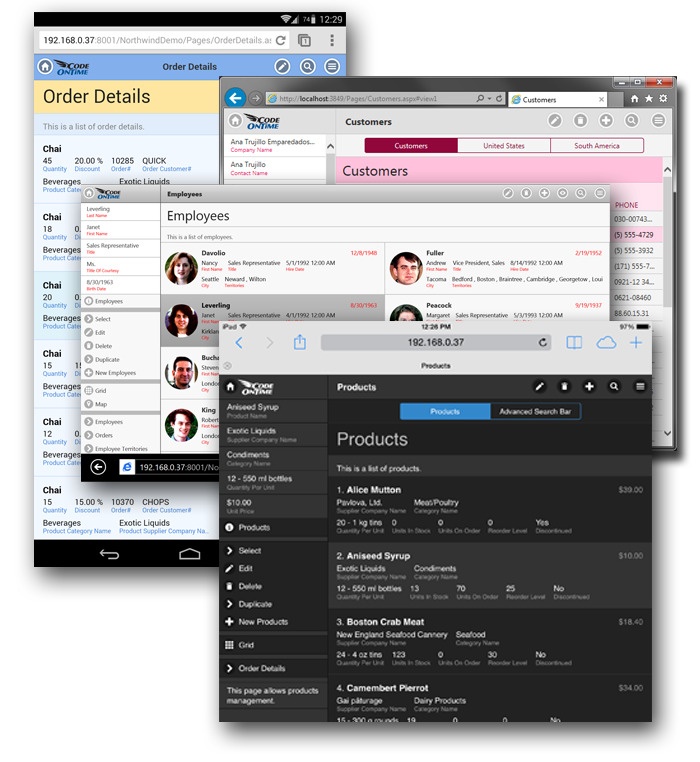 The user's selection is saved in the cache of the browser and will be remembered until the browser cache is cleared.
To switch the theme, click on the context menu button in the top-right corner.

Then, click on the Settings button at the bottom of the menu.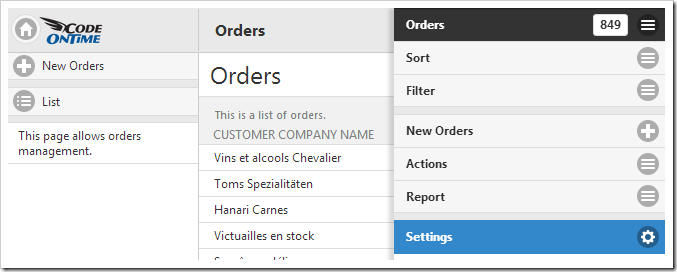 Click on the Theme option.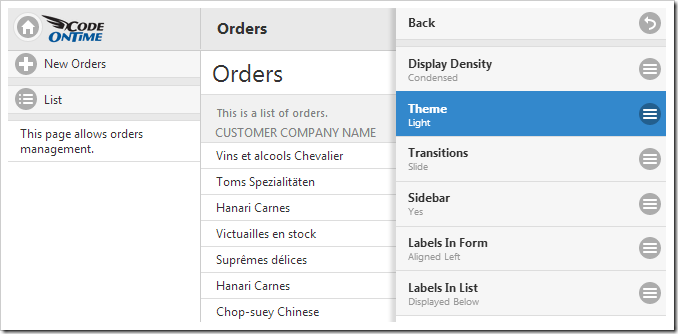 A full list of themes is available for the user to choose from.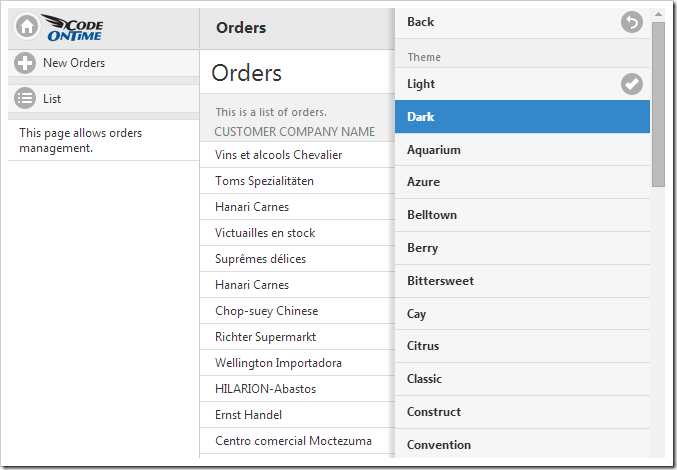 Click on any of the options to change the theme. The theme will be applied instantly. "Dark" theme was used in the picture below.