In any line-of-business web application, you may need to quickly switch between recently viewed records. For example, you may need to jump between customer accounts that you have recently been working with.
In the top left corner of the application page, select the History link.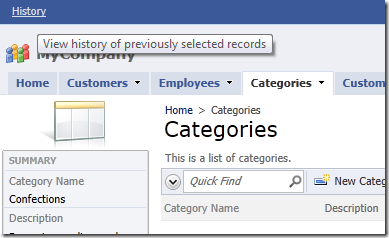 An interactive display of summary cards will appear, showing the most recently viewed master data records in the current user session. Mouse over any of the cards, and it will be brought forward. Click on the spyglass icon to cycle through the cards.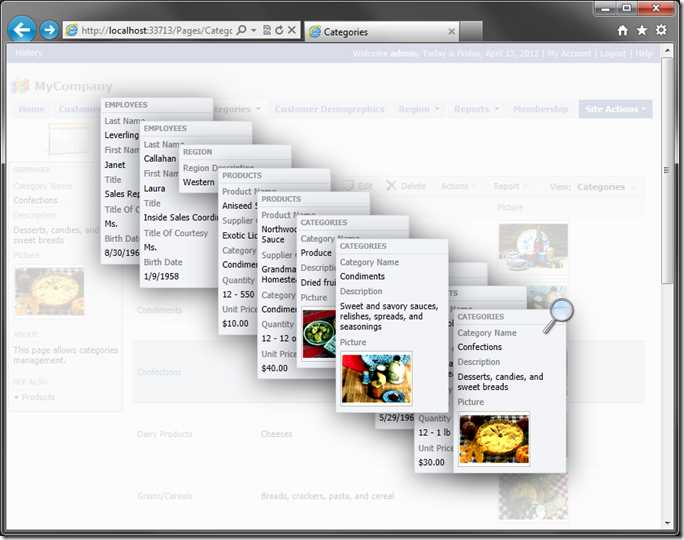 Clicking on any of the cards will take you directly to the record.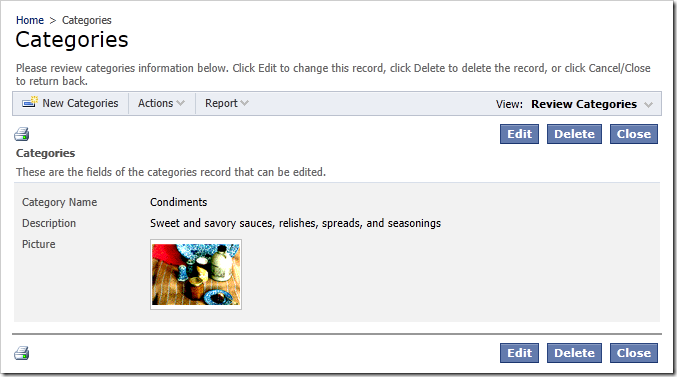 You can click on anywhere outside the stack of cards or press the Esc button on the keyboard to leave the interactive history.
You can enable interactive history in the Project Wizard.