Navigate to http://manage.codeontime.com/pages/myaccount.aspx.
Notice that there are two tabs available. The first tab, called "User", allows you to modify your personal account information.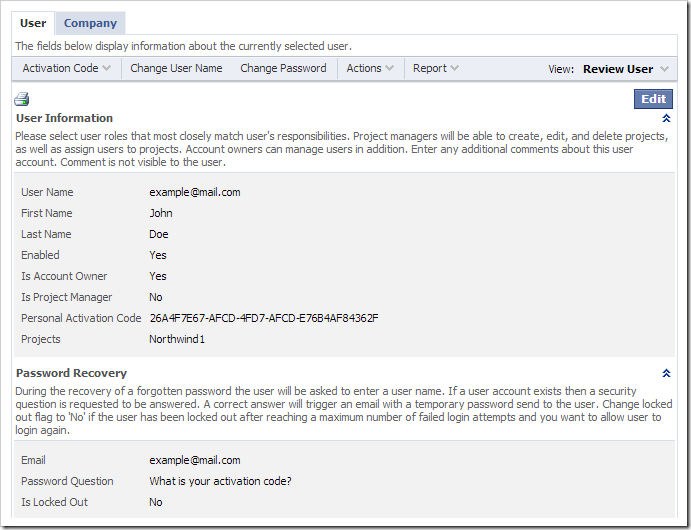 Activate the Change Password button on the action bar. A confirmation form will appear.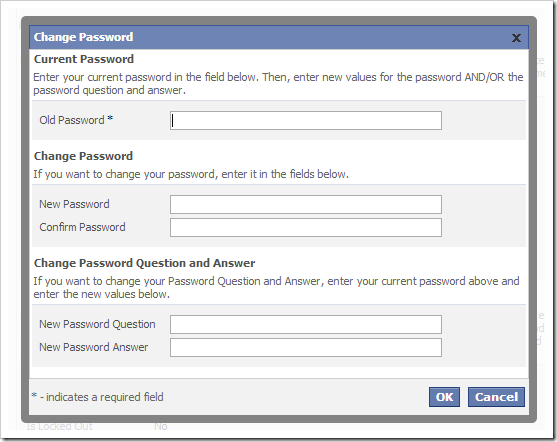 Enter your old password in the relevant field. Then, enter a new password and confirmation, new question and answer, or both. Press OK to change your account.
Switch to the Company tab. Press Edit, and enter your company information for reference purposes.